We are a team of
qualified translators, both sworn and native
, in more than 50 languages and we are passionate about
international communication
. Since 2012, we have become one of the biggest translation agencies in Spain, with a team of translators in more than 50 languages.
We grow every year thanks to the companies who trust us with their translation projects, and go on to become loyal customers.
Our main priority is to provide personalised and constant attention to our clients, communicating with them in every phase of the translation process. As a result, we offer the punctual delivery of high quality translations that our clients expect.
Our work process includes quality control to offer clients perfect translations.
We start with an initial assessment of the files or documents that the client wishes us to translate. We then assign the project to the appropriate translators.
To translate, our native and qualified translators, in addition to their experience and linguistic knowledge, have the most innovative assisted translation (TAO) tools , including glossaries and translation memories (TM) classified by client and sector.
After translating, the work goes through a review phase, where other specialized translators make sure that the translation is of the highest quality, and that the technical terms used are appropriate .
Finally, before delivering the files to the client, they are formatted (DTP) when necessary to obtain the same format as the original.
Our clients
We work for both individuals and companies, mainly in the following sectors: Health, Legal, Technological, Industrial, Economic and E-commerce.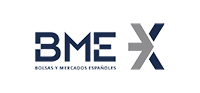 Work with us
If you are a qualified translator and want to be part of our team of freelancers, send us your CV with your language combinations, experience and specialty.