Transcription and audiovisual translation of films, reports, video games, corporate videos, etc.
How to contract a translation with us?
SEND US YOUR DOCUMENTS OR TEXTS
To request a quote you can send your documents or texts through the online form, by email or by whatsapp without obligation.
We will send you a free quote in less than 2 hours.
CONFIRM THE BUDGET AND WE START TRANSLATING
At the time you confirm the budget we will assign. I commission the ideal translators, who will translate, review and layout your documents with the highest quality and efficiency.
WE WILL SEND YOU YOUR TRANSLATION WITHIN THE AGREED PERIOD
Fast and efficient translation service, we guarantee punctual deliveries and free 24-hour shipping throughout Spain.
Companies that have chosen us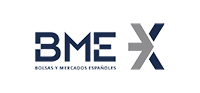 Do you have questions?
Contact our team at any time of the day.